Youth Education
God our Father, you see your children growing up in an unsteady and confusing world: Show them that your ways give more life than the ways of the world, and that following you is better than chasing after selfish goals. Help them to take failure, not as a measure of their worth, but as a chance for a new start. Give them strength to hold their faith in you, and to keep alive their joy in your creation; through Jesus Christ our Lord. Amen.
Growing in an Unsteady World
Youth Group
Youth group is a place to unwind. Sometimes, it's a movie night, sometimes it's a special project. But it's always a place to talk about our faith and find support in this unsteady world.
To help with that, we use the Think. Believe. Do. curriculum. Each discussion begins with a provocative statement meant to push students into an honest conversation about what they believe. We want to know what they really think, with no exceptions. Yes, it's risky. But it also couldn't be more meaningful or relevant. Throughout the conversation, students are given the opportunity to consider how information from other sources (scripture, tradition, history, leaders, peers) could affect what they believe. Students are then encouraged to find practical ways to live out what's important to them. Journals are used so pondering our faith doesn't need to begin and end in youth group but hopefully becomes part of our day-to-day. There's no bad time to jump in!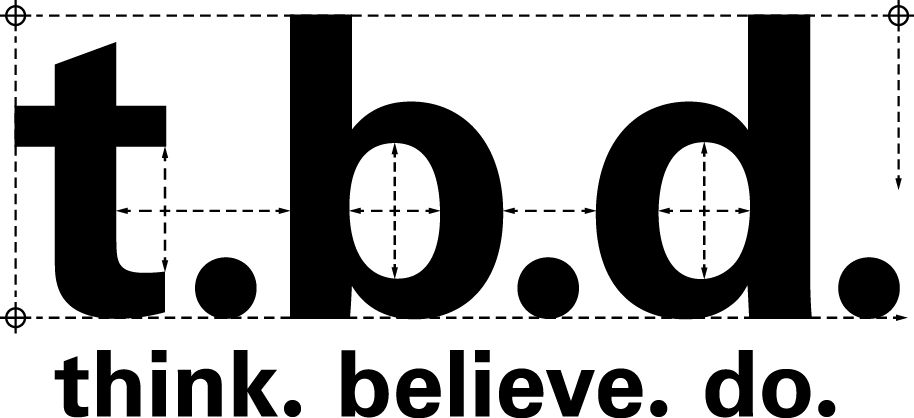 Youth Group meets on Wednesday nights at 7:30 PM and follows the same weather/break schedule as Saginaw City Public Schools.
Claire Barckholtz and Heather Seaton.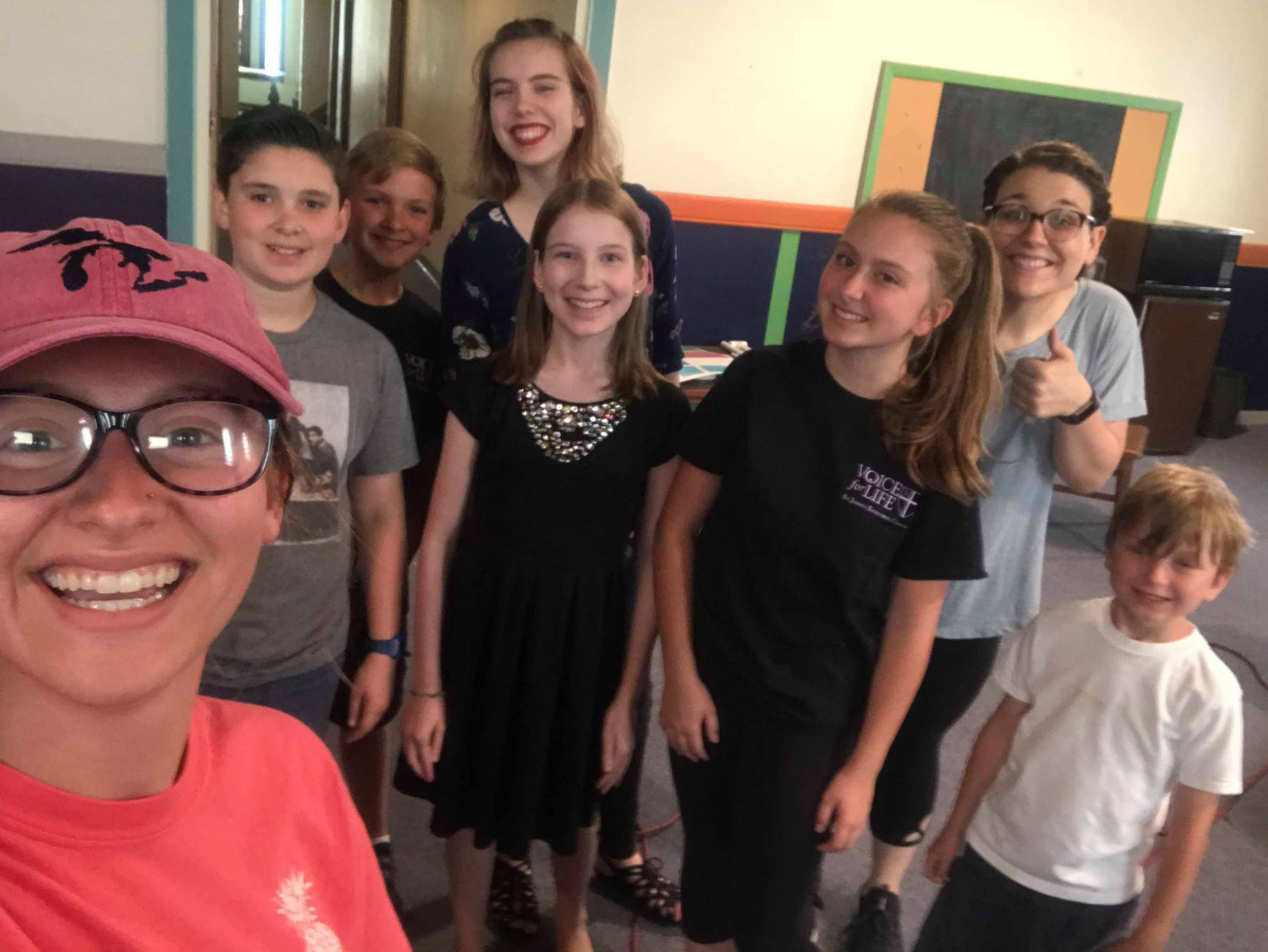 VOice for Life
Youth Choir
Singing in the choir isn't just for adults. It can be an enormously formative experience for kids, too! Students third grade and above are invited to join the Voice For Life: Youth Choir. At St. John's, we use the Voice for Life curriculum, a comprehensive singing program that teaches students to read music, sing with good technique and hone their leadership skills.
What is Voice for Life? Visit the official page for the Royal School of Church Music in America: Voice for Life
Voice for Life rehearses each Sunday beginning at 9 AM. They join the adult choir for our 10:30 worship service and then continue the theory portion of the VFL program from 11:30 to Noon.
Meet Heather. She is a music education major concluding her degree at Saginaw Valley State University. She has been with St. John's for several years and has attended the Royal School of Church Music conference two summers in a row for additional training in support of the Voice for Life program.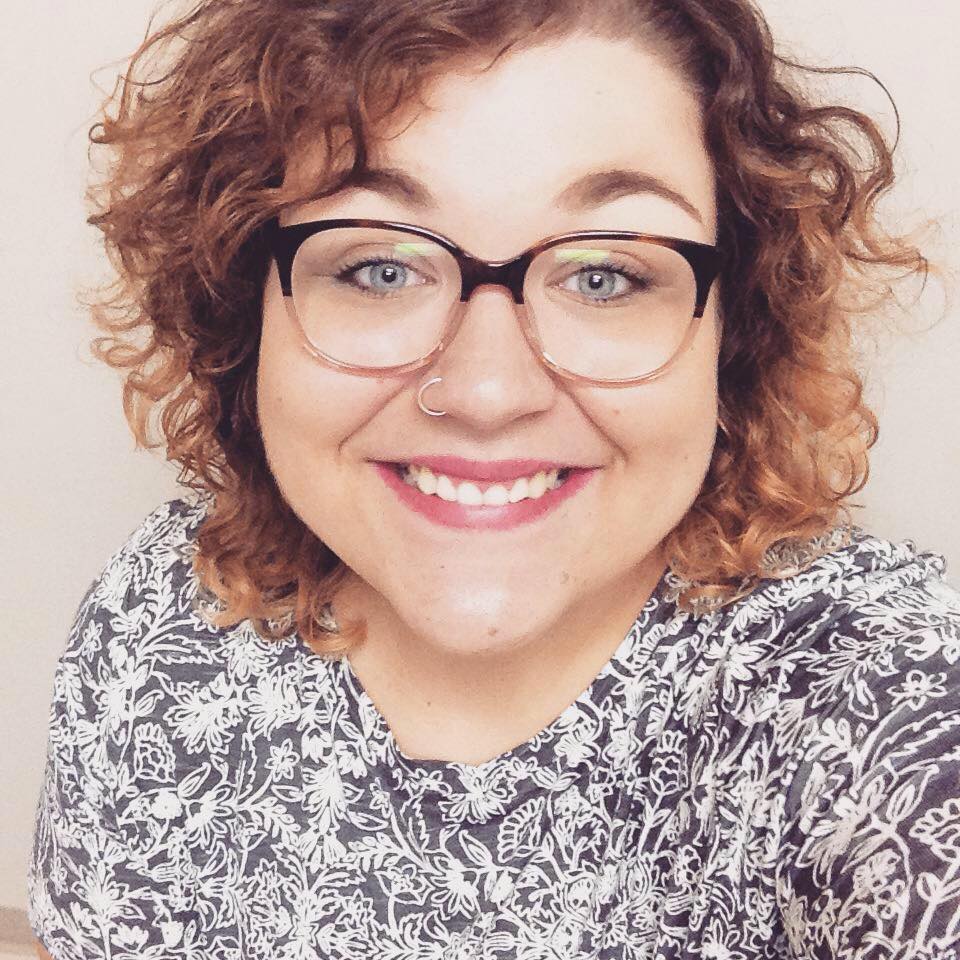 Service
Worship
Youth grades 3 – 12 are encouraged to participate along with our adults as worship leaders.  They will grow in an understanding of how our worship is organized, establish positive relationships with mentoring adults and develop leadership skills.  Youth interesting in serving should consider:
Acolytes (carries the cross and assists at the altar)
Lectors (readers)
Torch Bearers
Ushers/Greeters
Jr. Altar Guild
Parent Handbook
Want all the details about children and youth ministries in one place? You got it. Download the handbook and consider yourself awesome and informed!